San Antonio Heights
Community Action Guide
In 2016, the community embarked on a planning process to develop a community plan. Two public workshops were held on September 15, and November 10, 2016. These workshops, open to any San Antonio Heights resident, business, or property owner addressed strengths and weaknesses of the community, the community's values, and what San Antonio Heights aspires to be in the future. Workshop participants brainstormed areas of focus and actions to help the community move forward to achieve its aspirations. This Community Action Guide is a framework of actions identified by the community and supports implementation of the actions by the community.
Who We Are
San Antonio Heights is a historic residential subdivision located north of the City of Upland adjacent to the Angeles National Forest. Residents value living in a rural, close knit community where they enjoy privacy, abundant trees, and feeling safe. Residents are passionate about social activities and take pride in the community. Driven by that passion, San Antonio Heights aspire to maintain control of and increasing local water supplies. Furthermore, the community aspires to strengthen community and external communications that inform residents and promote engagement in local decision-making processes.
Strengths and Opportunities

Community workshops were conducted in each community as part of the engagement process. In addition, input was gathered through the Countywide Plan website. As part of the process, participants defined the strengths of and opportunities for their community. The word cloud below was created using the input provided during the Strengths, Opportunities, Values and Aspirations exercises and served as part of the base information utilized to develop the Focus and Action Statements of the Community Action Guide. The word cloud quickly informed participants of key issues and focus areas that could be addressed in the guide. The more a word or phrase was articulated, the larger the word appears in the cloud. The full results of the strengths, weaknesses, opportunities and threats gathered as a part of the engagement process is found in the Community Profile.

Community Values

The Values are those shared assets, principles, standards, mores, and in the judgment of the community, what is important in the lives of its residents and businesses. A community's values are an important consideration in shaping its aspirations, focus and actions.

As a community we value:

Strong Close Knit Community. San Antonio Heights residents value the strength of locally run organizations such as the San Antonio Heights Association, the San Antonio Water Company, and the produce exchange. They also value locally available County services including Sheriff and Fire. They take pride in being self-sufficient, maintaining community assets and offering social activities.
Quiet, Country Feel. San Antonio Heights residents value the quality of life resulting from the privacy of large lots, unique homes, and quiet streets, which are complemented by the natural beauty of trees and the rural landscape.

Community Profile

The community profile is a summary of the social, cultural, economic and historic dimensions of the community. It is a gathering of objective data collected through secondary sources meant to inform and help facilitate discussion during the community meetings. The profile, together with future studies and information gathered from residents during the community meetings, will highlight essential facets and "tell the story" of the San Antonio Heights community.
The Aspirations Statement is a written narrative illustrating how the community desired look and function once
the Community Focus Statements and Action Statements are accomplished. This is a long term view of 10 to 20
years. The Aspirations Statement serves as a foundation for developing Community Focus Statements and Action
Statements.
Preserved Our Rural, Country Feel

Motivated by our passion for the community's longstanding semi-rural history, we have worked to maintain narrower streets, decrease speeds of traffic, and discourage pass through vehicular travel. In addition, we have focused attention on decreasing mail theft, which was once a threat to community safety. As a result, we enjoy public spaces where residents of all ages feel safe and comfortable on our streets and in our homes. Residents also appreciate living relaxed, quiet, private lifestyles because we have identified ways to maintain large lots by restricting lot splits.

Communicative and Independent Residents

San Antonio Heights is a community of proactive people where strong internal communication leads to well-informed individuals. Leaders have used tools such as the San Antonio Heights Gazette and community events to educate residents about key issues. We have earned respect from the County of San Bernardino because we are involved with decision-making and we have worked to ensure that all residents
receive notifications from the County. Residents are most autonomous with regard to water. We have constructed infrastructure to recharge groundwater for use by the San Antonio Water Company and we have identified ways for local property owners to control our water resources.
The Action Plans consists of:
Focus Statements, which provide general direction towards realizing the Community's aspirations and help organize the plan. (Identified in Workshop #2 and reviewed and finalized in Workshop #3)
Action Statements, which are measurable statements providing critical information on the program, initiative or project to complete. (Identified in Workshop #2 and reviewed and finalized in Workshop #3)
Action Plan Matrices, which provide general sets of action steps necessary to implement each action statement, identify those that would initiate and champion the action statement, provide a general timeline for implementation and identify resources for additional assistance. (Created to support and guide the Community's identified Focus and Action Statements)
FOCUS STATEMENTS
Expand each Focus Statement to see related Action Statements and download the Action Plan Matrices.
A. Strengthen communication through the community

B. Maintain local control of water

Action Statements

Construct water capture infrastructure in the Rancho Cucamonga Channel.

>>Download PDF Action Matrix

Review state laws and San Antonio Water Company bylaws.

>>Download PDF Action Matrix

Investigate a variety of ways local property owners may control water, such as maintaining minimum shares at ¼, limiting sale of water to non-local property owners, allowing shareholders to sell or lease excess water shares as available.

>>Download PDF Action Matrix

C. Improve communications between San Antonio Heights and the County

Action Statements

Identify ways to promote community member involvement with County decision-making processes.

>>Download PDF Action Matrix

Encourage the County to mail all communications to all residents of San Antonio Heights, which may be accomplished by coordinating distribution of notifications with water bill.

>>Download PDF Action Matrix
Download the Community Action Guide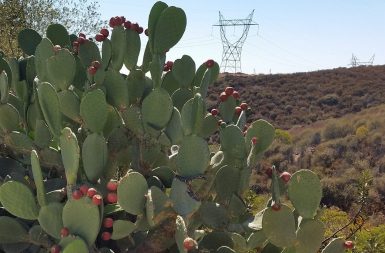 Download the Community Action Guide in PDF format.
DOWNLOAD PDF CAG NOW