Lytle Creek
Community Action Guide
In 2016, the community embarked on a planning process to develop a new community plan. Two public workshops were held on September 12 and November 7, 2016. These workshops, open to any Lytle Creek resident, business, or property owner addressed strengths and weaknesses of the community, the community's values, and what Lytle Creek aspires to be in the future. Workshop participants brainstormed areas of focus and actions to help the community move forward to achieve its aspirations.

This Community Action Guide is a framework of actions identified by the community and supports implementation of the actions by the community. The goals and policies from the previous Community Plan were used to inform the guide and the Policy Plan portion of the Countywide Plan.
Lytle Creek is a quaint residential community and outdoor recreational area situated at the eastern end of the San Gabriel Mountains. Locals value living in a rural small town surrounded by thousands of acres of open space. Neighbors have strong ties and care for one another. Building on their community spirit, residents are driven to secure local water resources, increase safety, and protect the natural and recreational environment. To facilitate such improvements, residents aspire to be an informed and connected community.
Strengths and Opportunities

Community workshops were conducted in each community as part of the engagement process. In addition, input was gathered through the Countywide Plan website. As part of the process, participants defined the strengths of and opportunities for their community. The word cloud was created using the input provided during the Strengths, Opportunities, Values and Aspirations exercises and served as part of the base information utilized to develop the Focus and Action Statements of the Community Action Guide. The word cloud quickly informed participants of key issues and focus areas that could be addressed in the guide. The more a word or phrase was articulated, the larger the word appears in the cloud. The full results of the strengths, weaknesses, opportunities and threats gathered as a part of the engagement process is found in the Community Profile.

Community Values

The Values are those shared assets, principles, standards, mores, and in the judgment of the community, what is important in the lives of its residents and businesses. A community's values are an important consideration in shaping its aspirations, focus and actions.

As a community we value:

Quaint and rural atmosphere. Lytle Creek residents value living in a small community that feels safe, peaceful, and historic.
A serene natural setting. Lytle Creek residents value the stream that runs through the community as well as all aspects of the natural environment including clean air, clean water, wild animals, trees, and star-filled nighttime skies.
Strong community ties. Lytle Creek residents value caring neighbors and community spirit that contribute to the feeling of being a tightly knit community.

Community Profile

The community profile is a summary of the social, cultural, economic and historic dimensions of the community. It is a gathering of objective data collected through secondary sources meant to inform and help facilitate discussion during the community meetings. The profile, together with future studies and information gathered from residents during the community meetings, will highlight essential facets and "tell the story" of the Lytle Creek community.
The Aspirations Statement is a written narrative illustrating how the community desired look and function once the Community Focus Statements and Action Statements are accomplished. This is a long term view of 10 to 20 years. The Aspirations Statement serves as a foundation for developing Community Focus Statements and Action Statements.
Secure Resources and Safe Neighborhoods

Recognizing that water, policing, and emergency response are critical to the future of Lytle Creek, residents have made a concerted effort to secure water resources and protect their neighborhoods. In order to increase water availability and accessibility, they have raised funds, mapped and identified water resources, and facilitated construction of a water storage tank and fire hydrants. They have also worked together to increase resident safety by establishing a neighborhood watch program and a paid call fire department. In addition, they have encouraged locals to participate in San Bernardino County Fire's Community Emergency Response Team program and identified ways to improve fire truck ingress and egress for each neighborhood.

Locals Who Protect the Natural Environment and Enhance Recreation

Lytle Creek residents value their natural environment and are concerned about the impact of tourists. With this in mind, community members have developed informational tools that inform locals and tourists about proper waste disposal and property maintenance. Volunteers of all ages are regularly seen working in the National Forest. Local youth build skills by doing yard maintenance and removal of underbrush. Having had concerns about safety on local roads, residents established and implemented a plan for bike paths and other recreational facilities, which help recreationists and motorists prevent crashes.

Informed and Connected Community Members and Visitors

Information is the foundation of being well organized, doing the right thing, and having an active volunteer community. The residents of Lytle Creek keep informed through web-based services used to communicate with San Bernardino County and one another. Using these, and other information sources, volunteer opportunities are advertised. Newcomers quickly become connected and learn about best practices for mountain living by receiving a welcome booklet from the Lytle Creek Community Center.
The Action Plans consists of:
Focus Statements, which provide general direction towards realizing the Community's aspirations and help organize the plan. (Identified in Workshop #2 and reviewed and finalized in Workshop #3)
Action Statements, which are measurable statements providing critical information on the program, initiative or project to complete. (Identified in Workshop #2 and reviewed and finalized in Workshop #3)
Action Plan Matrices, which provide general sets of action steps necessary to implement each action statement, identify those that would initiate and champion the action statement, provide a general timeline for implementation and identify resources for additional assistance. (Created to support and guide the Community's identified Focus and Action Statements)
FOCUS STATEMENTS
Expand each Focus Statement to see related Action Statements and download the Action Plan Matrices.
Download the Community Action Guide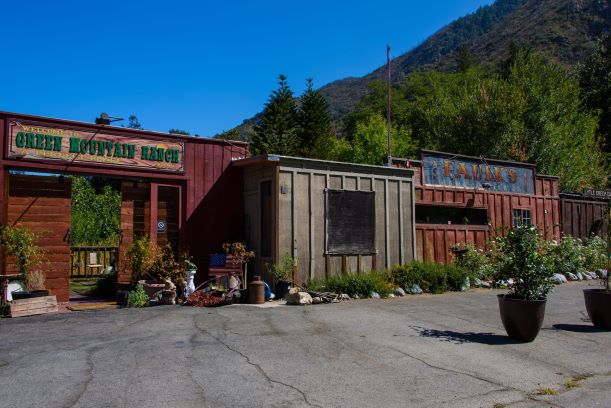 Download the Community Action Guide in PDF format.
DOWNLOAD PDF CAG NOW