Route 66 Communities
Community Action Guide
In 2016, the County embarked on a planning process to update the fourteen existing Community Plans and create over 30 new plans for approximately 80 unincorporated communities. The strategic system of community planning is called the Community Planning Continuum with a continuum of plan-types to provide planning tools and resources to match local conditions and needs. The plan-types are Detailed, Framework, Foundation and Fundamental.

The Route 66 Communities are a Fundamental community. An online survey was available for five months in early 2018. The survey requested information about communities including Values, Aspirations, Strengths, Weaknesses, Opportunities and Threats, local organizations and local history. The survey information was used to create the Community Action Plans for Fundamental communities. The Community Action Guides are a framework of actions identified by the community and supports implementation of the actions by the community.
Who We Are
Route 66 has been an integral part of American culture for decades and crosses the northern desert region of San Bernardino County from Needles to Barstow and then heads south through the mountains to the City of San Bernardino and then east though the inland valley to Los Angeles County to its terminus at Santa Monica and the Pacific Ocean. The official designation of Route 66 was made by the Bureau of Public Roads in 1926, connecting Santa Monica to Chicago. When Interstate 40 opened up in the 1970's some of the communities were bypassed and since then have become ghost towns (Wikipedia, U.S. Route 66). Desert communities between Needles and Barstow include Ludlow, Siberia, Amboy, Cadiz and Goffs.
Strengths and Opportunities

The word cloud below was created using general information about the Route 66 communities. The more a word or phrase was identified, the larger the word appears in the cloud.

Community Profile

No survey responses were received from any of the Route 66 communities. Therefore, the Community Profile information is from general research.
The Action Plans consists of:
Focus Statements, which provide general direction towards realizing the Community's aspirations and help organize the plan. (Identified in Workshop #2 and reviewed and finalized in Workshop #3)
Action Statements, which are measurable statements providing critical information on the program, initiative or project to complete. (Identified in Workshop #2 and reviewed and finalized in Workshop #3)
Action Plan Matrices, which provide general sets of action steps necessary to implement each action statement, identify those that would initiate and champion the action statement, provide a general timeline for implementation and identify resources for additional assistance. (Created to support and guide the Community's identified Focus and Action Statements)
FOCUS STATEMENTS
Expand each Focus Statement to see related Action Statements and download the Action Plan Matrices.
Download the Community Action Guide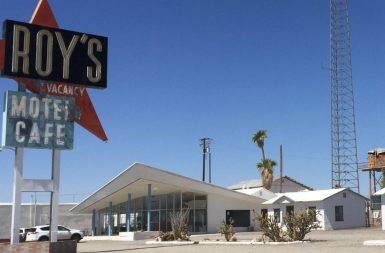 Download the Community Action Guide in PDF format.
DOWNLOAD PDF CAG NOW