Yermo
Community Action Guide
In 2016, the community embarked on a planning process to develop a community plan. Two public workshops were held on December 1, 2016 and January 26, 2017. These workshops, open to any Yermo resident, business, or property owner addressed strengths and weaknesses of the community, the community's values, and what Yermo aspires to be in the future. Plan participants brainstormed areas of focus and actions to help the community move forward to achieve its aspirations. This Community Action Guide is a framework of actions identified by the community and supports implementation of the actions by the community.
Who We Are
Yermo is a family-oriented community that is energized and excited about its future. Yermo values its diversity, its strong community spirit, and the fact that it is a safe community to raise a family. Yermo strives to maintain a safe community and improve its overall cleanliness and beauty. The community also wants to rebuild a thriving local economy that is based upon tourism, local events and new recreational amenities.
Strengths and Opportunities

Community workshops were conducted in each community as part of the engagement process. In addition, input was gathered through the Countywide Plan website. As part of the process, participants defined the strengths of and opportunities for their community. The word cloud below was created using the input provided during the Strengths, Opportunities, Values and Aspirations exercises and served as part of the base information utilized to develop the Focus and Action Statements of the Community Action Guide. The word cloud quickly informed participants of key issues and focus areas that could be addressed in the guide. The more a word or phrase was articulated, the larger the word appears in the cloud. The full results of the strengths, weaknesses, opportunities and threats gathered as a part of the engagement process is found in the Community Profile.

Community Values

The Values are those shared assets, principles, standards, mores, and in the judgment of the community, what is important in the lives of its residents and businesses. A community's values are an important consideration in shaping its aspirations, focus and actions.

As a community we value:

A Safe Place to Live. Yermo residents value a safe and clean community where children can play outside and there are no worries about crime.
Our Diverse Residents. Yermo residents value the diversity of their community. Yermo is a place of multi-generational households, incomes and ethnicities who can coexist in a strong tight-knit community.
Strong Community Spirit. Yermo residents value the strength of their community spirit. Faith and family serve as central pillars of the community. It is a community where people all know one another and come together to help one another and share common strong aspirations for a better Yermo.

Community Profile

The community profile is a summary of the social, cultural, economic, and historic dimensions of the community. It is a gathering of objective data collected through secondary sources meant to inform and help facilitate discussion during the community meetings. The profile, together with future studies and information gathered from residents during the community meetings, will highlight essential facets and "tell the story" of the Yermo Community.
The Aspirations Statement is a written narrative illustrating how the community desired look and function once the Community Focus Statements and Action Statements are accomplished. This is a long term view of 10 to 20 years. The Aspirations Statement serves as a foundation for developing Community Focus Statements and Action Statements.
A Clean and Safe Community

As a community we have improved the beauty of Yermo through regular clean-up days and working with our local property owners to clean up properties and reduce visual blight. More murals bring interest to the sides of our buildings. A new community garden thrives and provides our families with easy access to locally grown produce. In addition, we have worked to improve the funding situation of our local fire department. Our fire department now has a capital improvements plan and budget to upgrade fire equipment and services. We have also worked to insure the long-term sustainability of our water supply working with the water company to improve water quality and availability.

A Thriving Local Economy

Yermo is now a destination for local tourism and regional residents. Local programs such as Yermo Days and Wasteland Weekend have brought thousands of visitors to the community for these and similar festivals and events. A new BMX and off-road park have brought outdoor recreational enthusiasts to the area where we share our desert lifestyle and the natural wonder that it offers. Our wayfinding program helps bring visitors traveling the I-15 into town for our events, businesses and Welcome Center. Yermo is not just a destination for fun, but a place our residents enjoy every day.
The Action Plans consists of:
Focus Statements, which provide general direction towards realizing the Community's aspirations and help organize the plan. (Identified in Workshop #2 and reviewed and finalized in Workshop #3)
Action Statements, which are measurable statements providing critical information on the program, initiative or project to complete. (Identified in Workshop #2 and reviewed and finalized in Workshop #3)
Action Plan Matrices, which provide general sets of action steps necessary to implement each action statement, identify those that would initiate and champion the action statement, provide a general timeline for implementation and identify resources for additional assistance. (Created to support and guide the Community's identified Focus and Action Statements)
FOCUS STATEMENTS
Expand each Focus Statement to see related Action Statements and download the Action Plan Matrices.
A. Clean up the community

B. Establish a stable water system
Download the Community Action Guide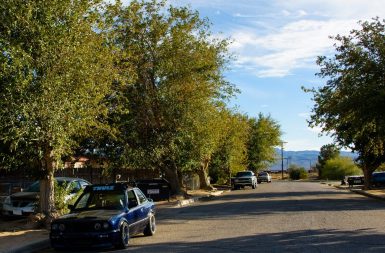 Download the Community Action Guide in PDF format.
DOWNLOAD PDF CAG NOW